"I love that this light has three different lighting modes. It work's for any occassion and is much brighter than my phone light."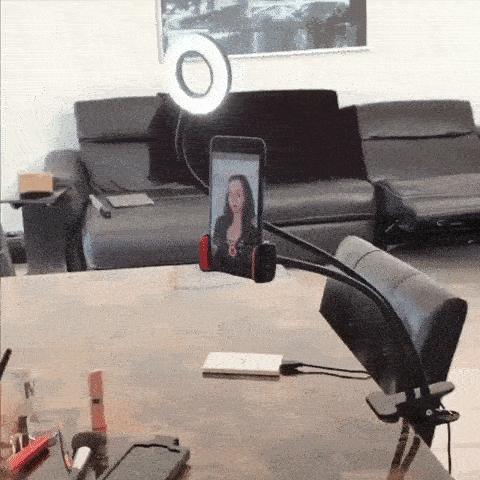 Lighting is one of the most important elements when it comes to taking a great picture, recording a moment, or presenting a product or service. Halo is here to help you with just these things. Enjoy lighting throughout the day for any occassion and make an ever lasting impression on your friends, family, and audience. No more struggling for light when it comes to our ring light.

Available only in black.

Not available in stores.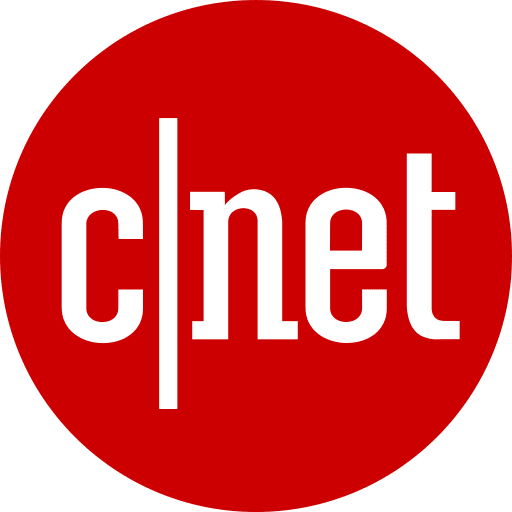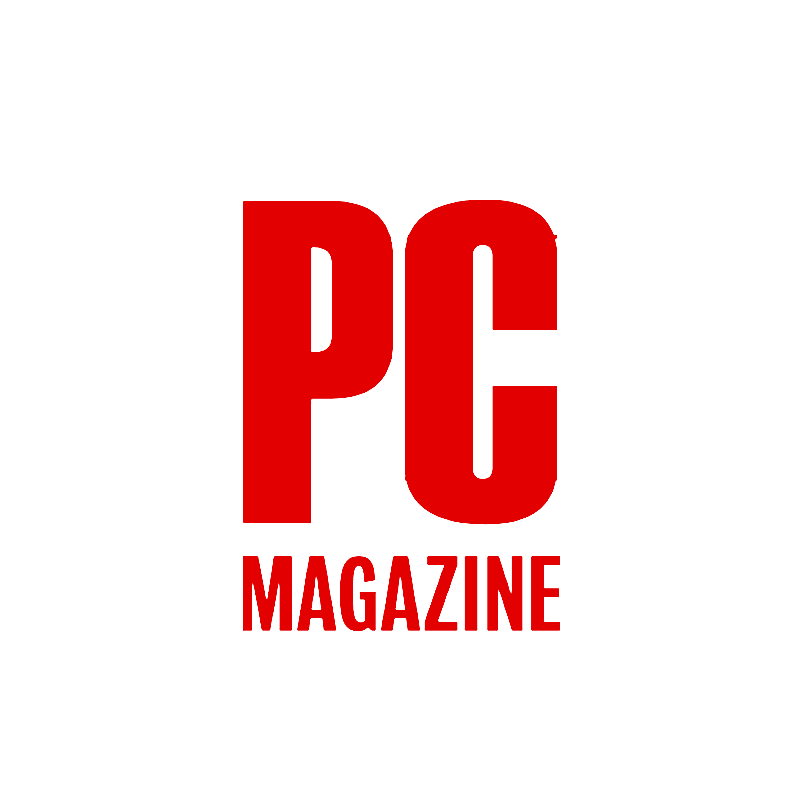 Plug Halo into any USB compatible device such as a smartphone charger, laptop, or desktop.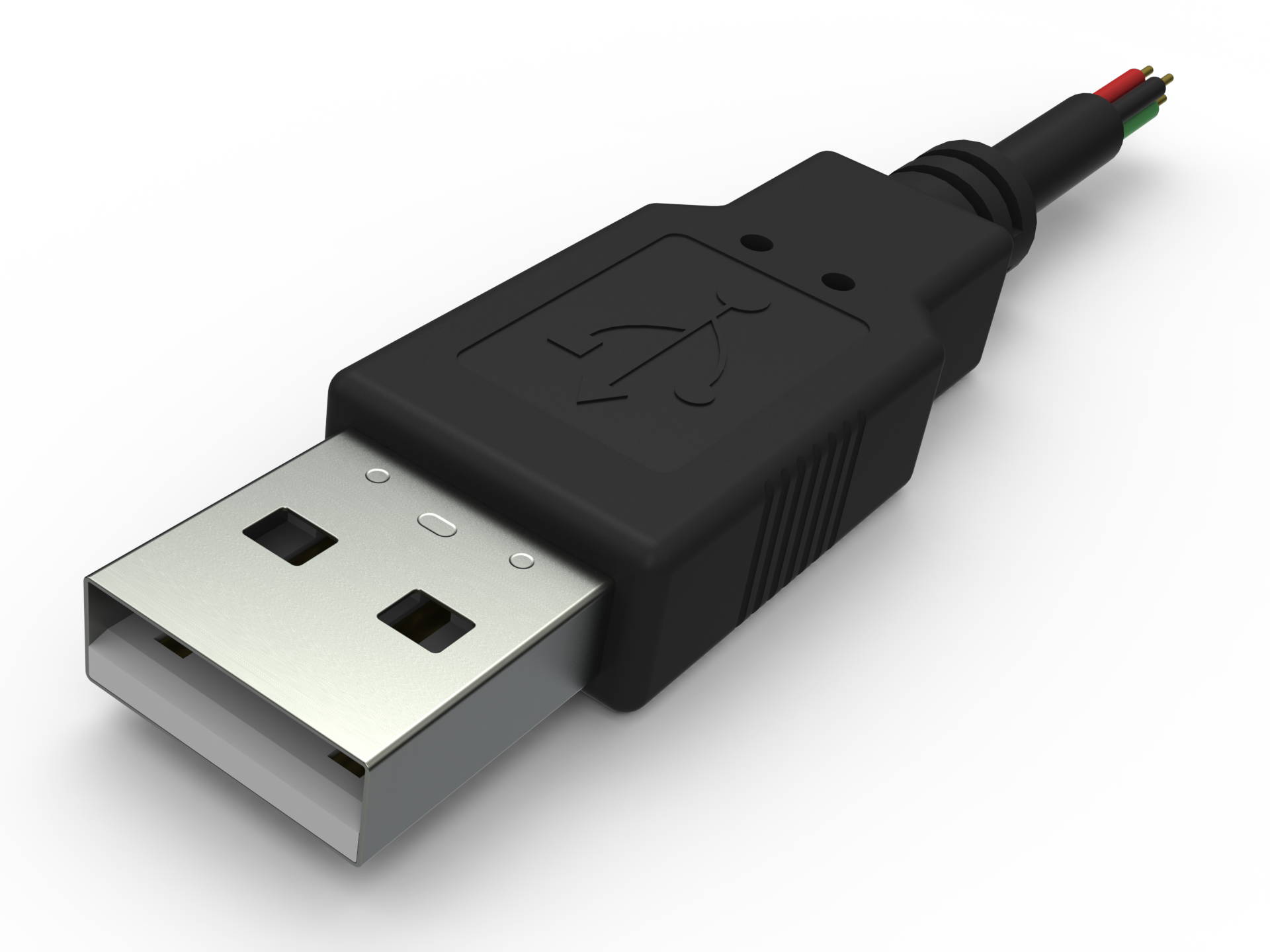 Adjust the ring light to fit your proper lighting settings.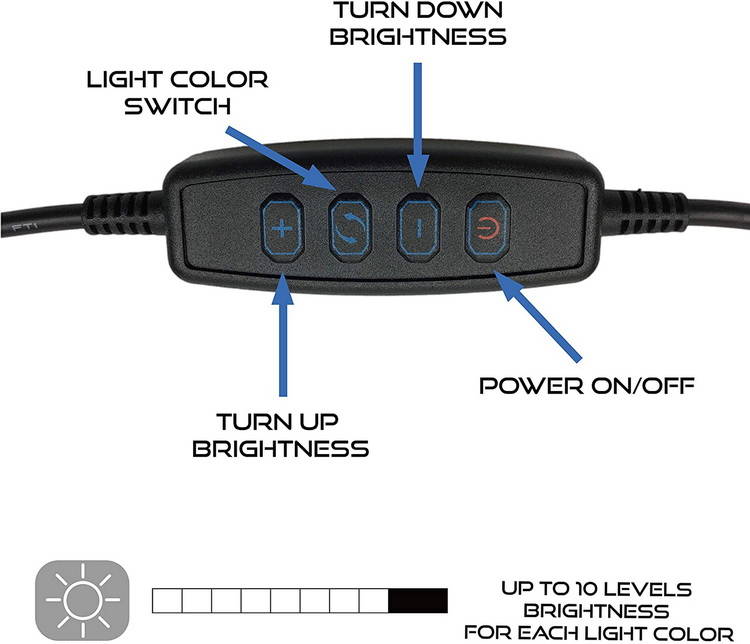 Enjoy your new ring light stand!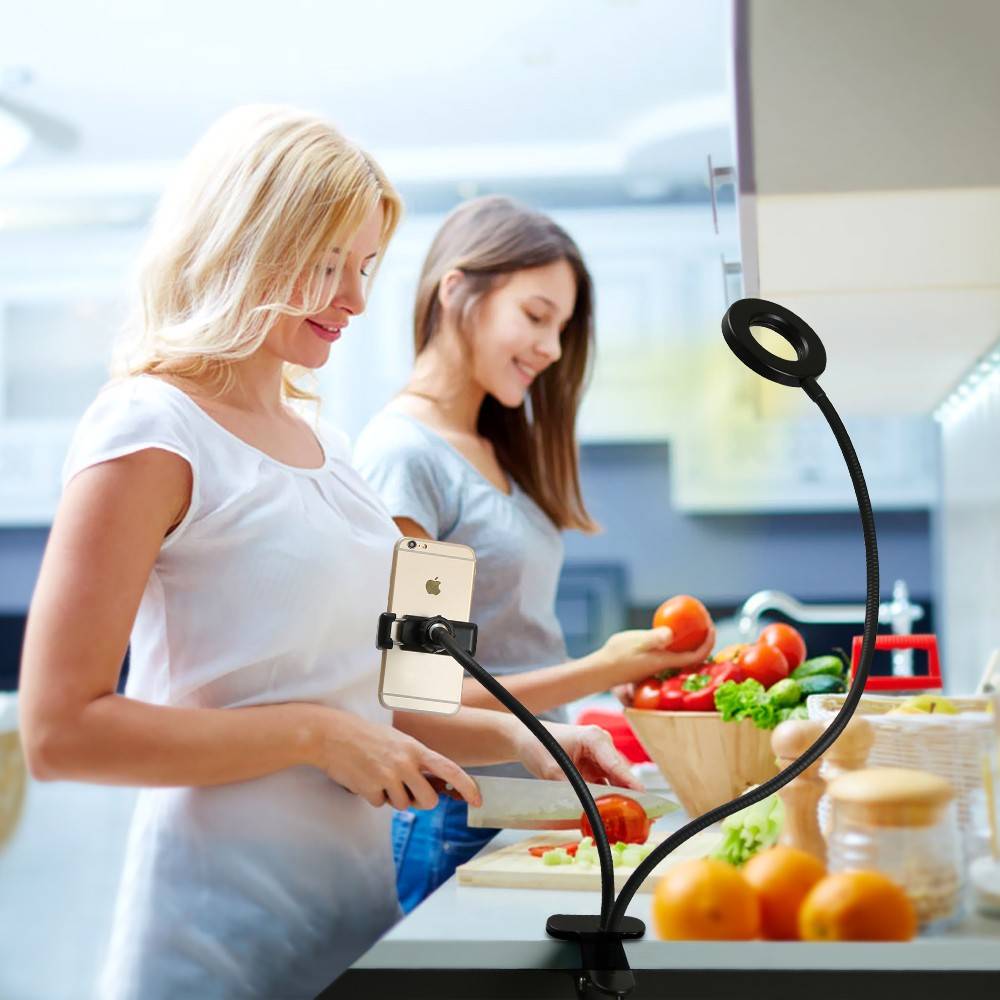 Halo does NOT come with a remote.
How many brightness levels does Halo have?
Halo has ten different brightness levels. Warm, soft, and white mode.
Can the mount turn horizontally?
Yes the mount can turn any direction you would like!
What are the dimensions of the light?
6 Inch Base
3.5 Inch Light
3.2 Inch Phone Holder
How do I plug in the Halo?
Halo is a universal USB plug. It works on phone charging blocks, laptops, and desktops.
How can I take a hands-free pictures & videos without a remote?
Here is how to setup the "Camera Timer" on the iOS and Android devices.
iPhone:
1. Launch the Camera app on your iPhone or iPad.
2. On an iPhone 11 or iPhone 11 Pro, tap the arrow at the top of the screen or swipe up from above the shutter button. ...
3. Tap the Timer button.
4. Choose either 3 seconds or 10 seconds.
Android:
1. Start the Camera app.
2. At the top of the screen, tap the Self-timer icon. The timer pop-up should show you options that include Off, two, five, and 10. ...
3. Compose your photo and tap the Shutter button. You should see a countdown and then the photo will be taken.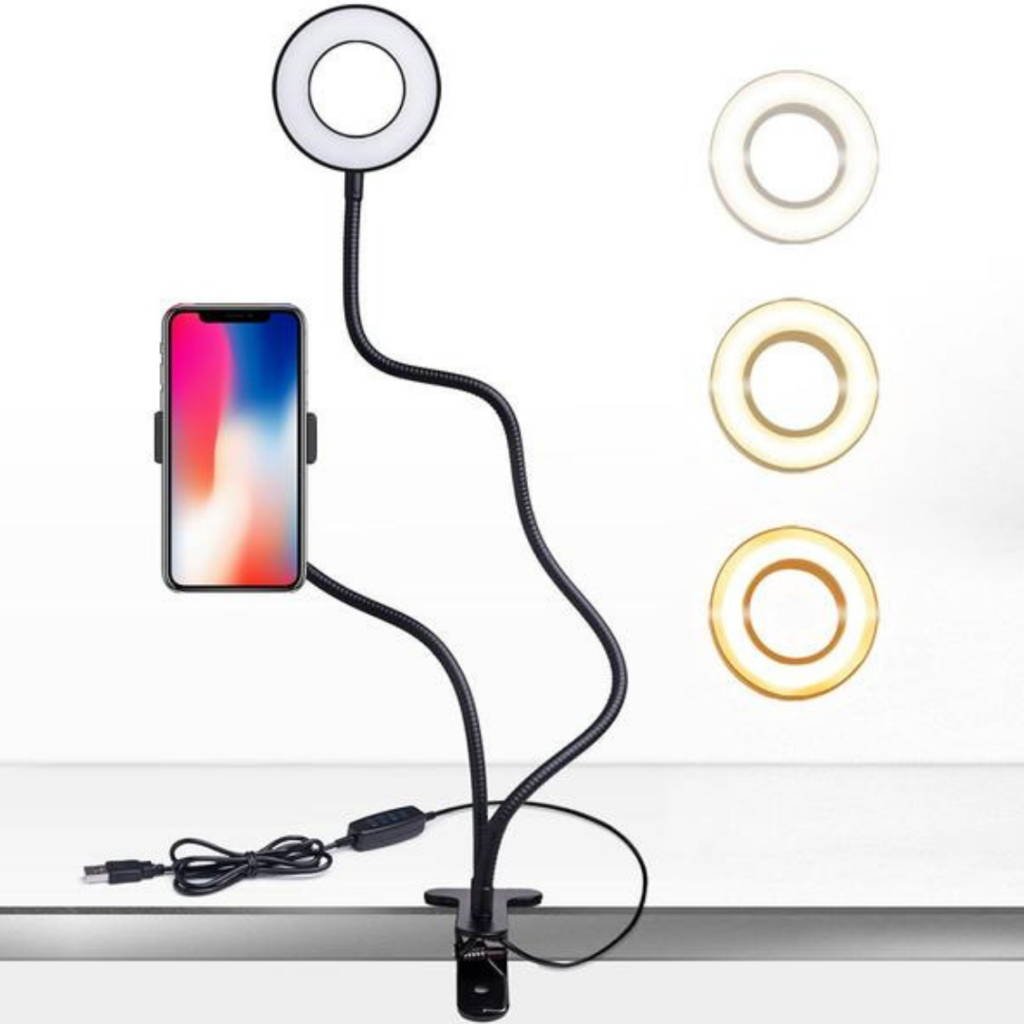 Can't adjust the light mode.
100% No-Risk Money Back Guarantee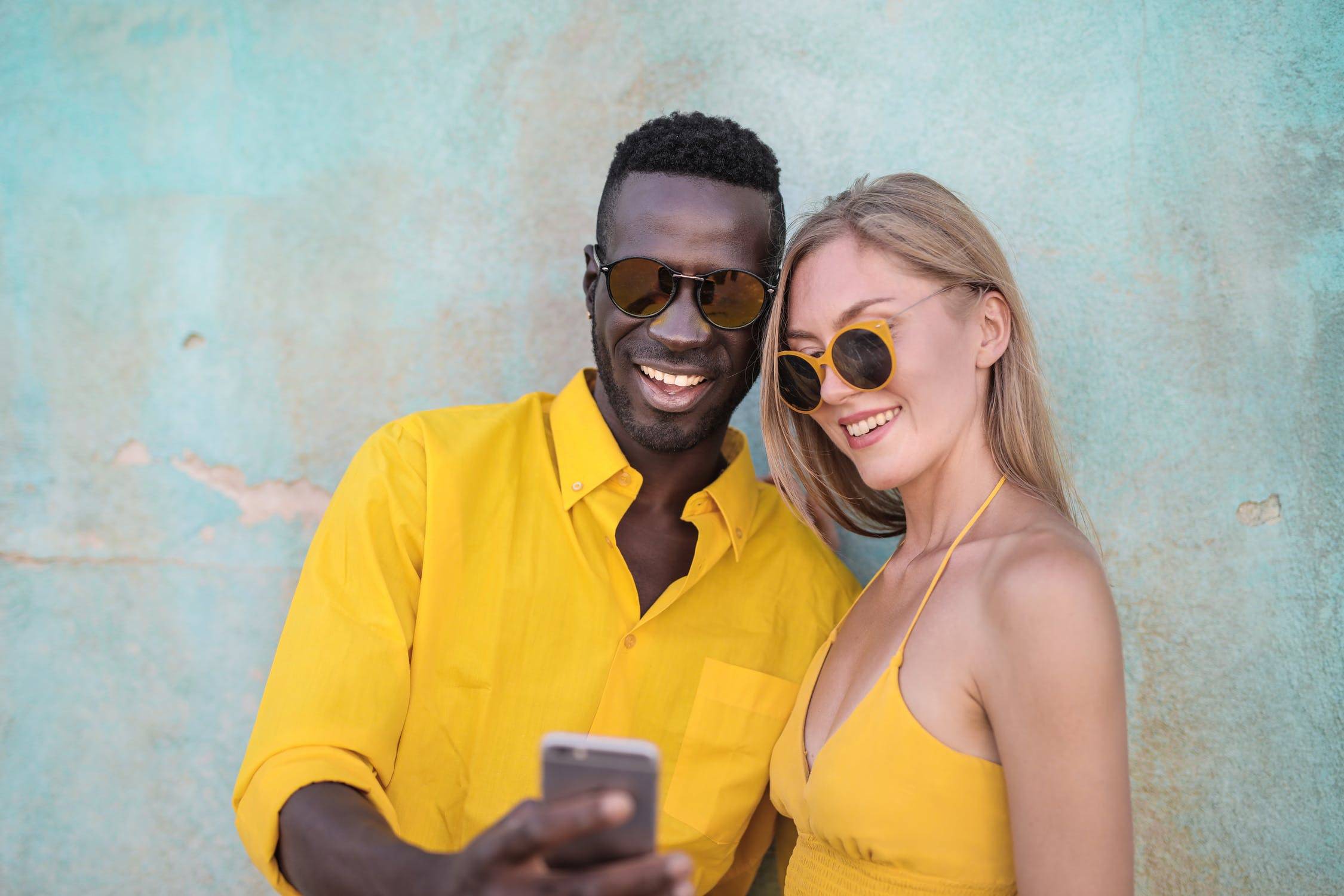 Located in United States, Florida.
We believe in high-quality mobile accessories and products that are unique, full of benefits, and help you live a comfortable lifestyle. Our products are designed to help create a sense of relief in your everyday life and enhance your overall productivity, activity, and motivation throughout the day. Why should you worry about your devices? Let us take care of that for you.
Where are you located and where do you ship from?
Our company headquarters is located in florida, however, our products are shipped and designed out of Los Angeles, CA. We are shipping from a variety of locations depending where you are based.
We ship orders Monday-Friday. Please allow 3 -5 days processing time due to possible delays.
How long will it take for my order to arrive?
For customers within the United States your order should arrive within 4 - 6 business days after processing VIA USPS Mail. We ship interational and that can take up to 5 - 10 business days.