Tripad™ Wireless Charging Station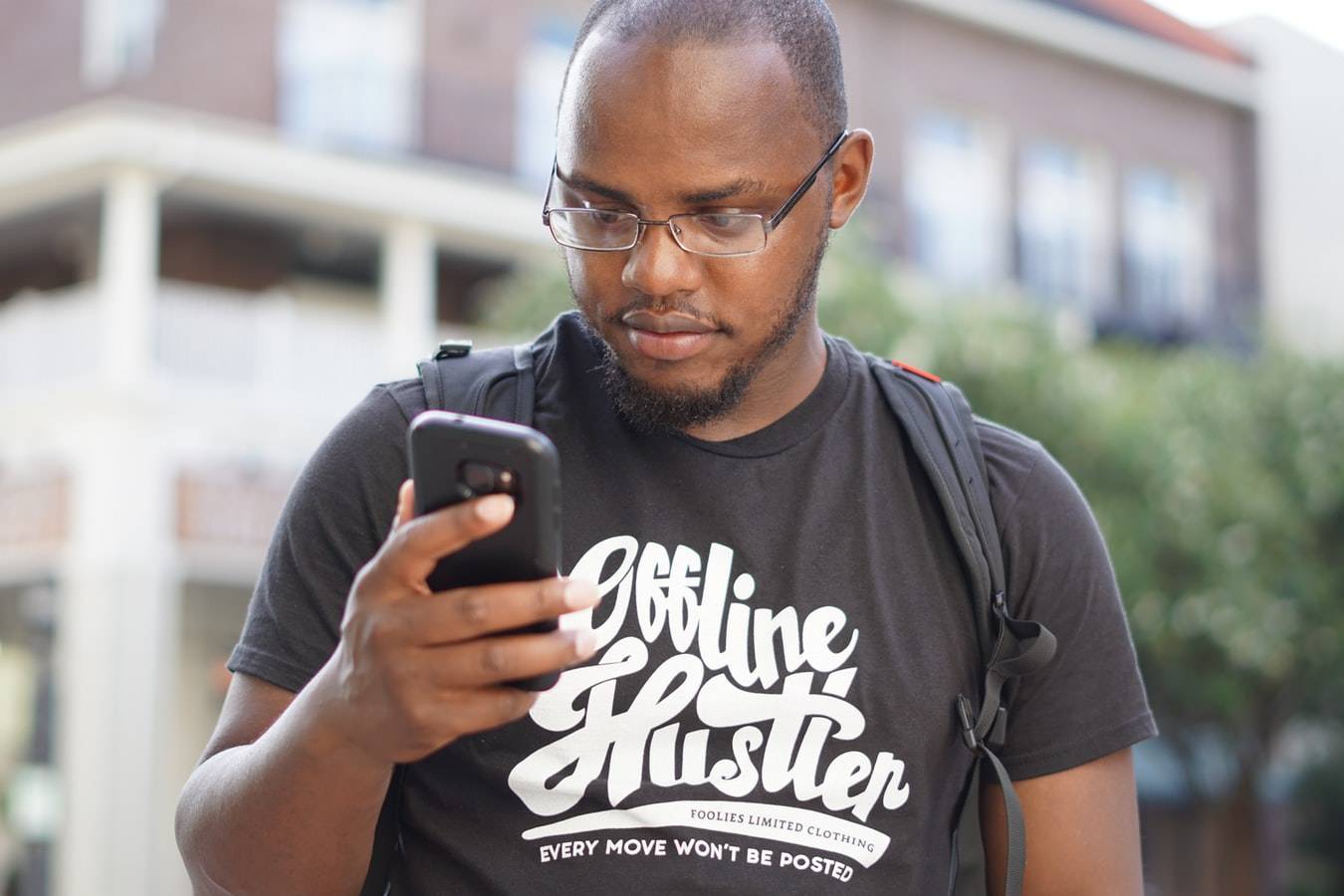 This wireless charging station is not only a clean setup but also incredibly convenient to use. No more wires to plug in or see lying around this unit integrates and hides your Apple Watch charging cable into the body of the device and provides easy access to your Air Pods and iPhone. No more having to plug in anything with the charging wire, just set it and forget it. I have (2) units, one in my home office and one on my bedroom nightstand. It's awesome! Get this now!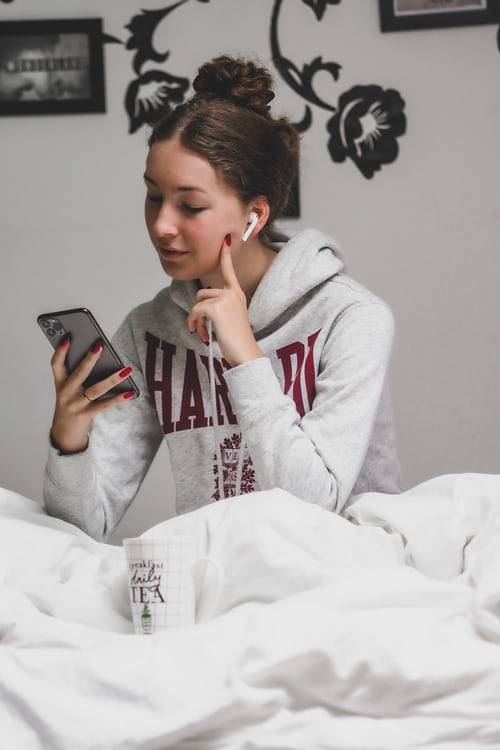 Ok, I jumped out of my seat when I finally found this dock! I just wanted one place to charge all my devices. This one is perfect! It doesn't feel cheap, which is a big problem I found with other docks. The wireless station is voila! There's no question on whether it's charging or not. Once connected the devices are guaranteed a full charge.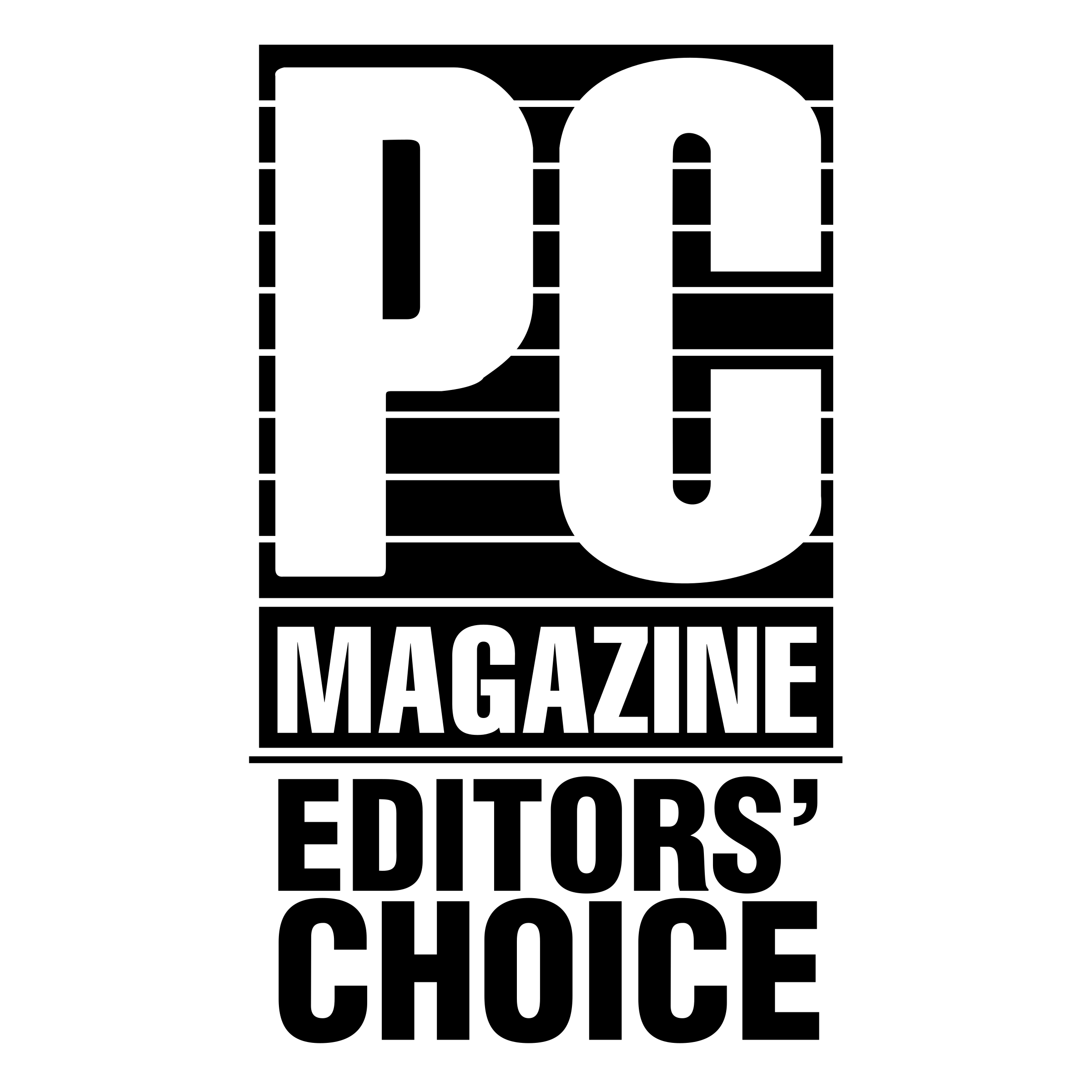 Tired of charger cables lying around your home? Are you always looking for a charger to charge your phone, earbuds and smartwatch?

Tripad™ Wireless Charging Station is made of premium durable materials with a sleek and matte surface finish that charges all of your devices!

What's not to love?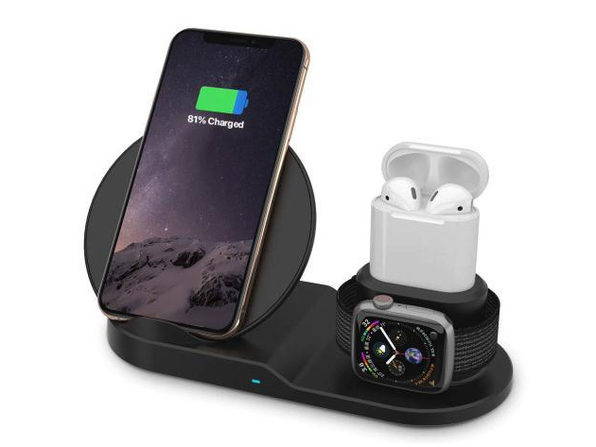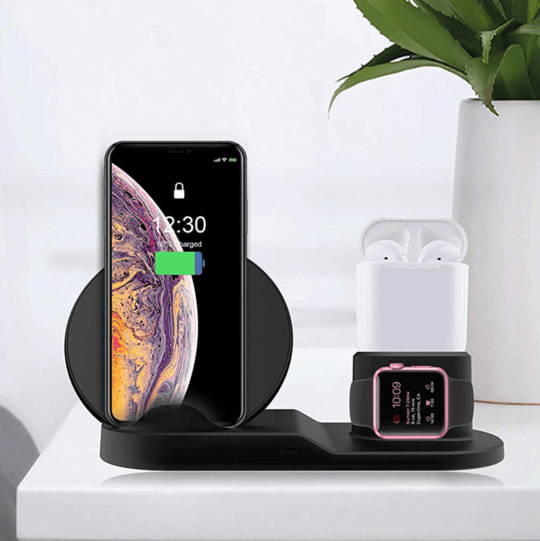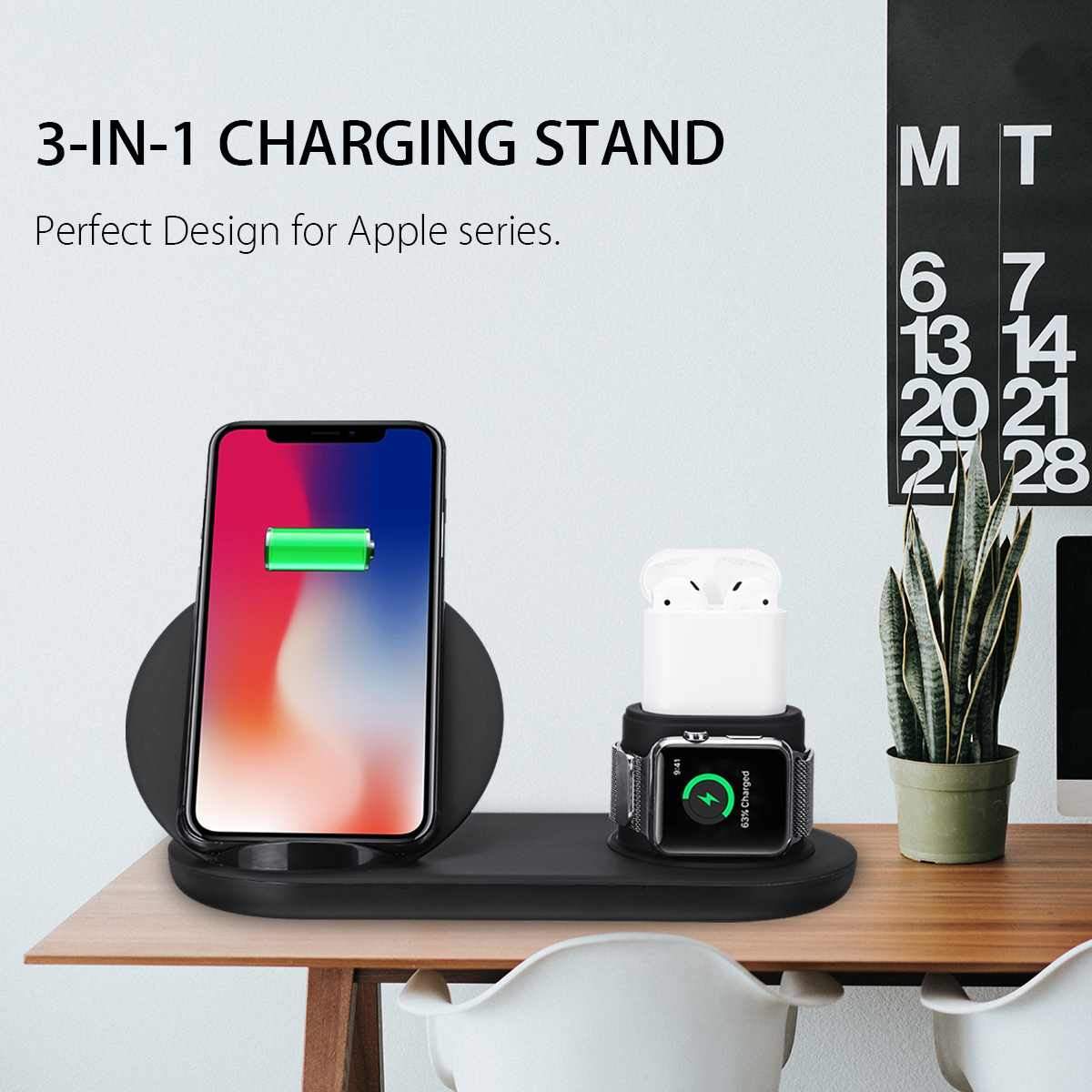 Stay geared for your daily routine.
Tripad™ Wireless Charging Station makes charging your devices simple and modern. Streamline charging your devices and forget about those annoying cables!
Qi & Fast Charging Certified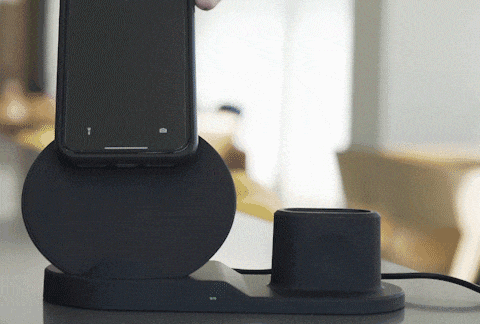 30 Day Money Back Guarantee
100% No-Risk Money Back Guarantee



Don't take our word for it!


Frequently Asked Questions
What devices are compatible with Tripad?
Apple iPhone: SE (2020), 11 Pro Max, 11 Pro, 11, XS, Max XS, XR, X, 8, 8 Plus, 7
Airpods, Airpods Pro (1st Generation Airpods) DOES NOT WORK
All Apple Watch Series
Samsung Galaxy: Note 10 Plus, Note 10, Note 9, Note 8, Fold, S10 Plus, S10, S9 Plus, S9, S8 Plus, S8 Active, S8, S7 Edge, S7 Active, S7, S6 Edge Plus, S6 Edge, S6 Active, S6
Sony: Xperia XZ3, Xperia XZ2 Premium, Xperia XZ2
LG: V40 ThinQ, V30 Plus, V30, Vu 3, Vu2, Spectrum 2, Optimus It L-05E, Optimus G Pro, Optimus F5, Lucid 3, Lucid 2, G7 ThinQ, G7, G6 Plus, G6, G3, G2
Microsoft: Lumia 950 XL Dual Sim, 950 XL, 950 Dual Sim, 950
Nokia: 1520, 735, 830, 920, 928, 929, 930, 8 Sirocco, PureView
Huawei: Mate 30 Pro, Mate 30, P30 Pro, Mate 20 Pro, Mate RS Porsche Design
Google: Pixel 4 XL, Pixel 4, Pixel 3 XL, Pixel 3, Nexus 6, Nexus 5, Nexus 4
Nexus: Nexus 6, Nexus 5
HTC: Droid DNA, Windows Phone 8X
BlackBerry: Priv, Passport, Z30
Additional Qi Wireless Compatible Devices
Will wireless charging work through my case?
Yes, in most cases it does not bother the charging.
How do I power on the wireless charging station?
The device is attached by a USB plug. Please use the charging block you received with your phone or connect to a pc or laptop.
Can I charge my devices through a PC or Mac?
Yes, your devices can be charged through a PC or Mac.
How long does it take to get a full charge?
The wireless charging station may take up to 2 hours to fully charge your devices depending on battery level.
Will the device stop charging at 100%
Yes, the device does NOT overcharge.
Where are you located and where do you ship from?
Our company headquarters is located in florida, however, our products are shipped and designed out of Los Angeles, CA. We are shipping from a variety of locations depending where you are based.
We ship orders Monday-Friday. Please allow 3 -5 days processing time due to possible delays.
How long will it take for my order to arrive?
For customers within the United States your order should arrive within 4 - 6 business days after processing VIA USPS Mail. We ship interational and that can take up to 5 - 10 business days.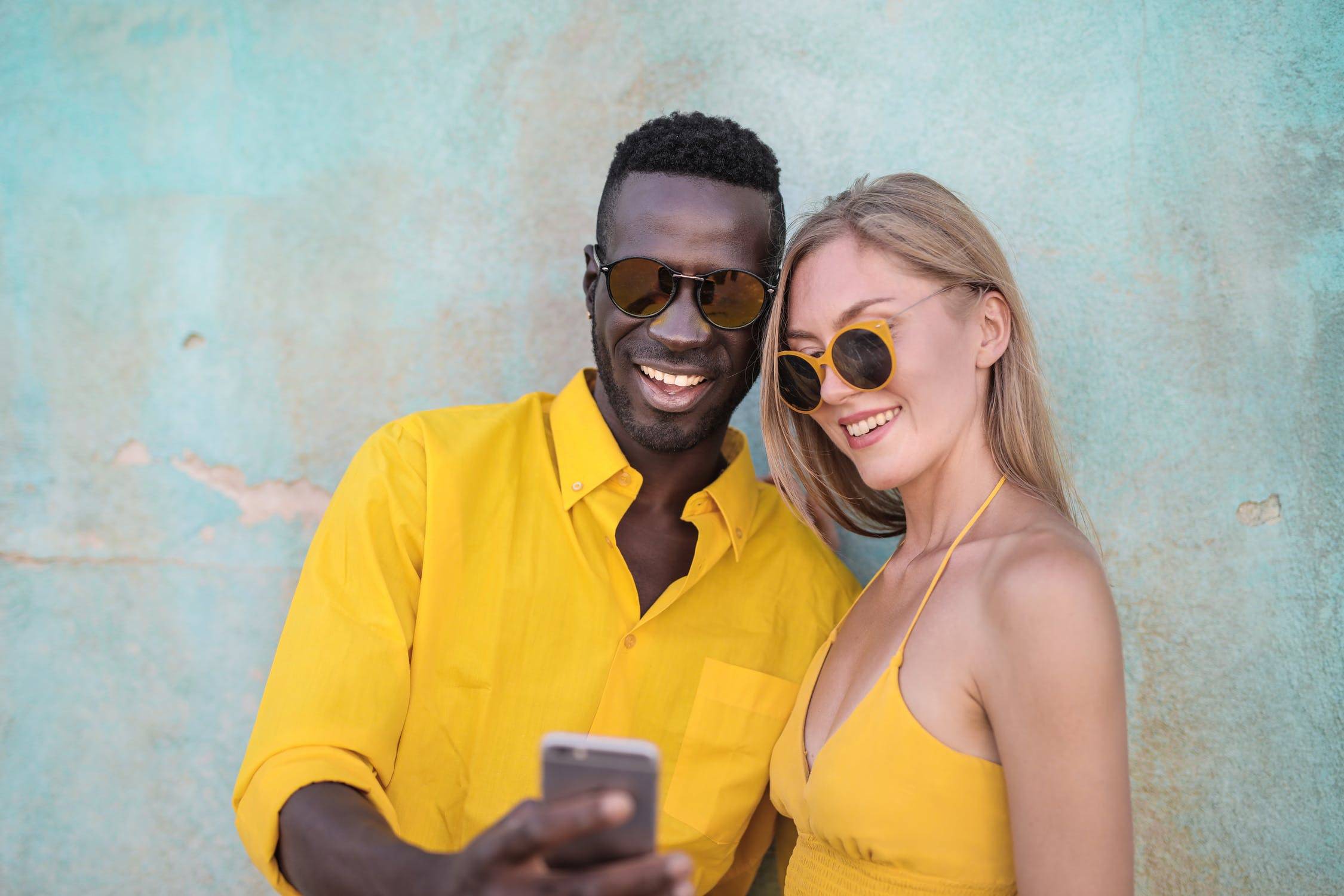 Have a full battery all day long!
Clean your desk and keep your devices charged all day.
Order your Tripad™ today!

Manufactured with highest quality materials & manufacturing standards.


We offer faster delivery & immediate shipping.

Your payments are secure with 256bit secure SSL.

Don't like the product? We offer 30-day money back guarantee.